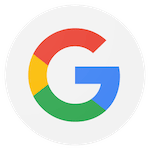 I'd give more stars if I could. Master Roger is an incredible person. The energy is noting but positive. I'd recommend the classes to any parent. It's more that just kicks and punches, Roger's classes also help build confidence, respect and personal development. I encourage you to sign up today!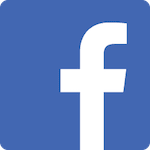 A great personality and a great human being. My two daughters learned so much and I can see the change in their life. You are kids hero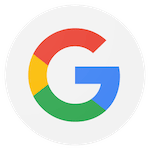 My son Lincoln started taking classes at Chang's Taekwondo in November of 2018 and I couldn't be happier with our decision to enroll him in this wonderful school! His interest in it started because one of his classmates was already enrolled and invited Lincoln to a taekwondo birthday party; he had a blast and talked about it for about a month. An issue we've had is him not sticking with things he starts, and I was nervous that he would take a class or two and quit.
That wasn't the case here. From the very first day we were welcomed like family. Lincoln received his uniform and fell right into line. He was learning stances and forms and picked them up very quickly. He's never looked back. We practice his forms and recited portions every day. He has more confidence than ever before. He is learning about friendship, goals, integrity, and how to defend himself. Time is spent every class on those topics. There is a real sense of accomplishment when he receives a new belt(or stripe on a belt to signify accomplishing a smaller goal) or wins a contest, and good sportsmanship when he doesn't.
If you are at all curious about it, I would highly recommend giving it a try. They even have cool events like Parent's Night Out and day camps for days off and summer!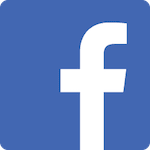 We are so happy that we found Chang's TKD! Our boys really enjoy their sessions with Master Park. He is passionate, compassionate and a stellar teacher! Thank you for being such a positive role model for our boys.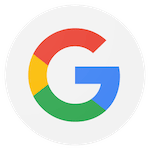 Love the energy at Chang's Taekwondo. Master Roger and his staff always puts in 100% to keep the students (regardless of age) motivated and engaged. And classes here aren't just about learning the physical moves, they create an open space to talk about important topics such as cyber bullying (what won me over). The office manager, Grace, made it easy for my brother to get started and helped make him feel a part of the community from day 1. Highly recommend!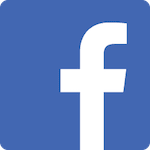 Vicky Saltis Giannopoulos
My favorite school and sport that I have ever signed up my child for. We tried every sport for my son and he never liked anything. The first day of Taekwondo he knew this was for him. He's been a student of Master Roger's at Chang's for 5 years. The skill set of martial arts, life lessons and etiquette he's learned at Chang's he will carry with him throughout his whole life. Teachers always compliment his confidence and leadership he displays in the classroom and I am certain this came from Master Roger. Highly recommend!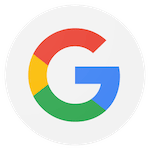 Chang's is my home away from home, and Master Roger is my spiritual guide. My daughter, Eva, has been training at Chang's for almost 3 years. She is now a candidate purple black belt. She also is a Heart Warrior - she was born with a congenital heart defect and has had (so far) 3 open heart surgeries. Roger and the team at Chang's have taught her not only that she can be strong and powerful, but that she can be gracious, grateful, kind, positive, and can do anything she wants to do. And over the years, some of Roger's message rubbed off on me; I lost over 120 pounds, and now am a green belt myself. I am 51 years old, and my classmates (and teachers, sometimes!) are often 40 years younger than me. But even at this age, I'm proud to be learning that I can be strong, powerful, gracious, kind, grateful, positive, and that I can do anything I want to do.

I cannot recommend Chang's highly enough.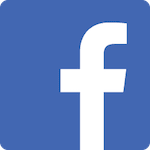 Our son joined Chang's Taekwando a week shy of his 3rd birthday. There are quite a few martial arts facilities closer to us, but we decided to stick with Chang's Taekwando after a successful free trail & seeing first hand that the honor, respect, patience and professionalism are second to none. My husband and I immediately felt the connection our son had with the instructors who were very welcoming; it was no turning back from there. Since joining ~7 months ago, he's already shown great progress in his confidence, independence and leadership. If you're looking for true martial arts proficiency, taught in a warm conducive environment, while surrounded by caring instructors and a great group of fellow students you're child will have lasting friendships with - Chang's Taekwando & Fitness Center will provide what you're looking for.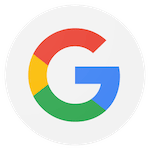 Let me just say, Chang's Taekwondo values each and every one of its students as if they are their own. Owned by a loving and hard-working family, not only do they teach discipline, but they also value kindness, respect, and perseverance. My nephew has been attending Chang's Taekwondo for several years, and he has become a such a diligent, patient, and respectful teenager! Changs's Taekwondo not only teaches martial arts, but they also teach your child how to become a confident person! So if you are looking for a way for your child to build self-esteem but also stay active, then Chang's Taekwondo is the place! Highly recommend!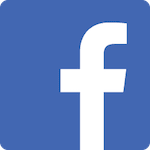 My 6 year old son started here at the beginning of the year and we couldn't be happier. He was nervous at first but that went away so quickly. The combination of life values and activity this program has given him is so irreplaceable for us. He's become so passionate about taekwondo and everything he's learning from Master Roger. You will not be able to find a better leader! The conversations about gratitude discipline and integrity that have come out of these taekwondo classes have been amazing! We plan to sign our daughter up when she's a bit older too.
We feel so comfortable with the changes made to keep the kids safe during covid. I know that will be a big concern for parents wanting to get their kids involved, but you can rest assured that precautions are taken and all of the kids happily follow them.